Welcome Royal Bank of Canada and Royal Lepage Team Realty!
April 17, 2019
Meals on Wheels has been fortunate to welcome two new corporate delivery teams this winter.
What better time to thank them for choosing Meals on Wheels for their employer supported volunteering efforts than following last months' March for Meals Campaign?
The Adopt–a Route Program at Meals on Wheels is a great way for the community to show their support for this important service and become champions for Meals on Wheels
Many business leaders seek opportunities to give back to the communities in which they work and live. Becoming a MOW corporate volunteer team gives them that opportunity.  Corporate teams experience firsthand the difference their time or financial support makes in the lives of those who receive the nutritional support and caring volunteer contact needed for Meals on Wheels clients to remain healthy and independent at home.
How does the adopt-a-route program work?
A company or group signs up to adopt a route.
Coworkers/group members form a team to deliver a weekly route on a day and from a location of their choosing within our catchment area.
Volunteers are screened, trained and receive orientation.
A team leader organizes the schedule of volunteers and is the point of contact with Meals on Wheels staff.
Routes involve delivering meals to approximately 10 -12 clients and take less than 2 hours.
Members work in teams of 2 (a driver and server) and take turns doing the deliveries.
Meals on Wheels staff are always available by phone to support all volunteers while on delivery.
RBC Delivery Team:
Following many years of being RBC customers, Meals on Wheels invited Zeina Ghadban, Business Account Manager and Not-for-Profit Specialist at our branch to consider helping out by delivering meals to our clients.  She quickly responded that this was a great idea and set to work to bring her team on board.  So far, joining Zeina, are team members Dale Conrod, Joseph Jocks and Nicholas Vacher.
 "RBC gives us the time and resources to go out and give back to the community by doing something as simple as delivering hot meals. Chatting with clients and seeing their smiles is extremely rewarding and I'm proud to be volunteering with Meals on Wheels."  – Zeina Ghadban
"The RBC team has been delivering hot meals on a biweekly basis for Meals on Wheels since February.  It's so great to deliver a hot meal to those in need. Most are seniors; many have limited mobility needing walkers or requiring oxygen. A brief chat and delivery of the meal is really appreciated by all.  Thanks to RBC charitable foundation we will be able to give ongoing donations as we accumulate volunteer hours."  – Dale Conrod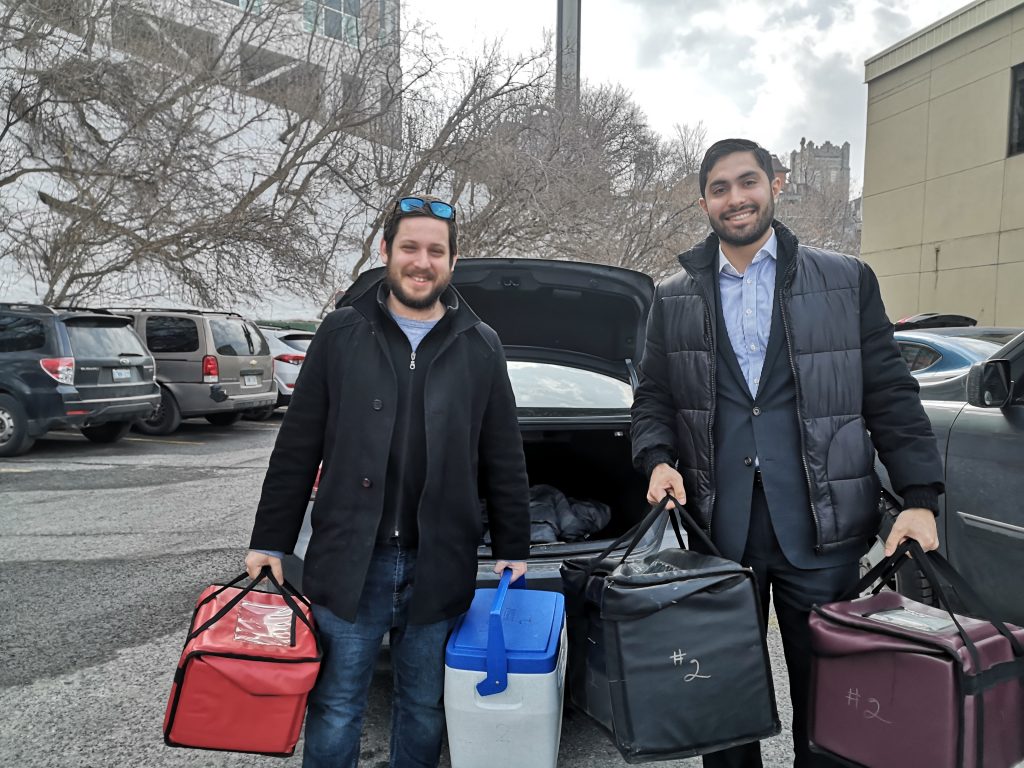 "The experience has been both fun and rewarding. Giving back to the community always feels great, but I never realized how much you can impact a person's day by something as simple as delivering a hot meal and asking how their day is." –  Nick Vacher
Royal LepageTeam Realty
Manager of volunteers Services, Jill Daigle also had an opportunity to speak to an enthusiastic group of realtors with Royal Lepage Team Realty at their monthly breakfast meeting last fall. The invitation was extended by Realtor Madat Kara, who is not only a past delivery volunteer himself, but has also done a tremendous amount of fundraising for Meals on Wheels over the years.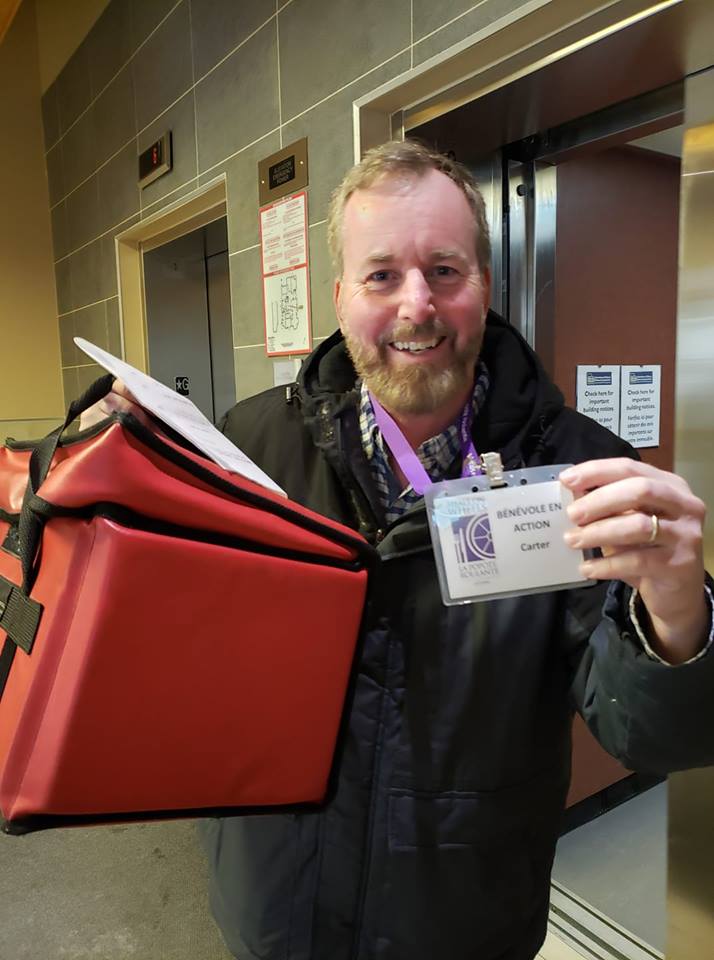 After learning about the impact of the Meals on Wheels service and the opportunities available to be part of the volunteer team, the group quickly mobilized to pull together enough members to adopt a weekly route in Centertown. Team leaders Jennifer Forward and Linda McCallum look after scheduling their colleagues on a rotational schedule. They are joined by colleagues Brian Sukkau, Joseph Assad, Carter Brown, Theresa Seguin, Sharon Forbes, and Catherine Whyte.
"As REALTORS(R) we all spend our days helping people.  We help them buy and sell homes. Volunteering for Meals on Wheels is just another opportunity for us to help others.  The smiling faces that greet us at every door we deliver a meal to, fills me with sunshine for the rest of the day.  At Royal Lepage Team Realty (Brokerage) caring, sharing and giving back to our Community filters down from our Broker of Record, Kent Browne and the Management Team and that inspires us to do more." – Linda McCallum
Meals on Wheels is always happy to have the business community become involved with our program and appreciates companies like RBC and Royal Lepage Team Realty who give back to support the Ottawa community.
If you are a business owner, manager, or a team leader for a church or social group, please consider the Adopt-A-Route program. If you are an employee of a local company, consider approaching your boss or human resources officer about pitching in and supporting Meals on Wheels
Contact Jill Daigle for more information jill@mealsonwheels-ottawa.org or call 613-233-2424.