A very special delivery
December 28, 2018
Christmas has come and gone and what a success it was! There were no shortage of volunteers and this year we had 55 volunteers deliver 117 meals to our clients at home.  A turkey dinner with all the fixings was graciously prepared by the team at the Newport Restaurant.  Moe Atallah, and now his daughter Jessica, have been generously providing the facility, staff and the delicious meal allowing Meals on Wheels to deliver holiday cheer for 16 years.
Leading up to this special Christmas day delivery, volunteers helped behind the scenes to wrap gifts, organize the routes and help raise funds to buy turkeys and gifts.  In the early morning on December 25th, volunteers and staff arrived to prepare for the delivery teams.  The ovens were fired up and all the Christmas elves got to work!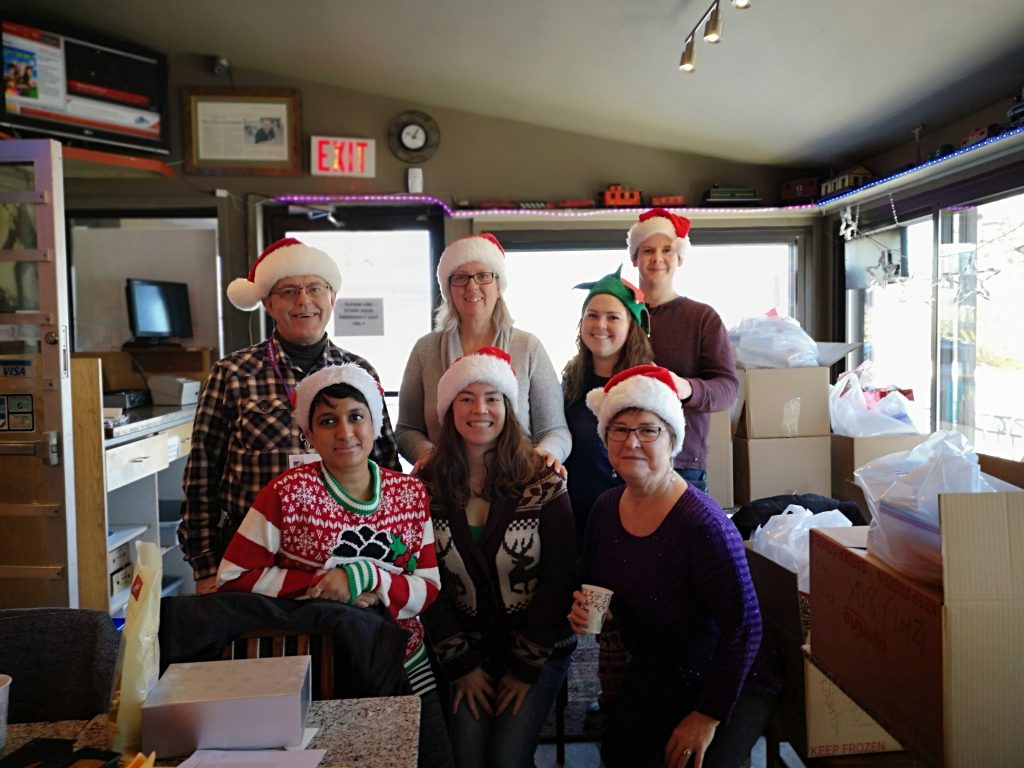 With everything ready to go, our delivery volunteers started to arrive to pick up the meals and gifts. For many it has become part of their own family holiday traditions.
"We love to share the blessings of Christmas with Meals on Wheels clients. It brings so much joy to us as well as them"-  Lisa Wilson
Many thanks to all our volunteers who came out for this special day of delivering a delicious turkey dinner, gifts donated from the community and most importantly the friendly smiles that lets our clients know they are cared for by our community.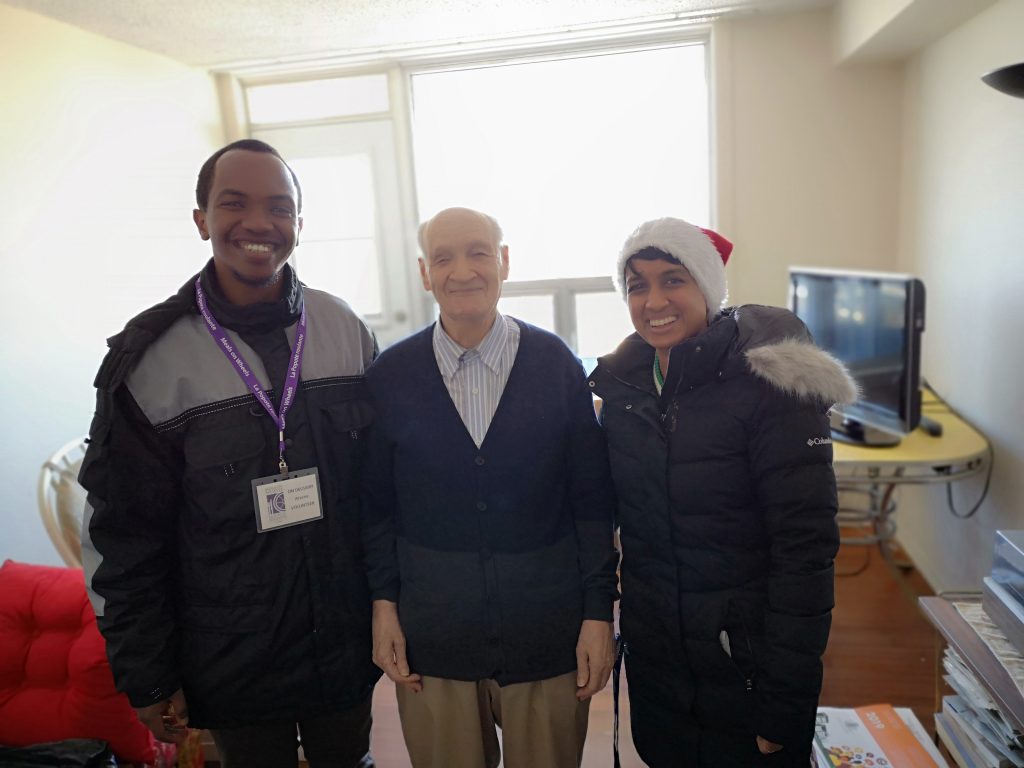 The wrapped gift delivered in addition to the hot meal is often unexpected and touching for the client, making the delivery extra special for both the client and the volunteer.
The holiday season is a special time for celebrations and gathering with friends and family to share fellowship, good food and cheer.  For many isolated Meals on Wheels clients, this season is a time of year when it is particularly important that we show them that they are remembered, loved and valued
Thanks you to all who made it a special day for our clients!
In addition to all our wonderful volunteers, Meals on Wheels is grateful for support we received from the community and would like to thank our generous sponsors.  We could not do this without their support! It always warms our heart to see the number of volunteers and members of our community who are eager to help us and bring a little bit of Christmas joy! Thank you and we'll see you next year!
Turkey and all the fixings provided with the generous support of:
Moe and Jessica Atallah from The Newport along with the Elvis Sighting Society
Other gifts and treats provided by:
Meals on Wheels volunteers
Maggie Rolfe
Ottawa Valley Quilters Guild
Patricia Brush
The Good Companions Seniors' Centre
The staff of the United Way/Centraide Ottawa
Loblaws on Isabella Street
Chapman Mills Metro
Ross' Independent Grocer